As Hispanic Heritage Month comes to a close, the ACLU of Arkansas stood proud to celebrate and honor Latine heritage in our state. Throughout the months of September and October, we had the privilege of spotlighting the incredible contributions of Latine-led and Latine-serving grassroots organizations that are dedicated to creating lasting change and equity in our community.
Latine-Led: Nonprofit Spotlights
We proudly recognize the efforts of eight remarkable organizations that are making a significant impact in Arkansas:
These organizations are at the forefront of positive change, and we encourage you to connect with them, learn more about their initiatives, and support their valuable work.
Artistic Tribute: Lupita Albarrán
To celebrate the contributions of these organizations and Latine heritage itself, we commissioned artwork from a talented local artist, Lupita Albarrán. Her stunning creations captured the essence of these organizations' missions and the vibrancy of Latine culture.
You can download and view Lupita's beautiful artwork below. We also invite you to explore more of her incredible creations. If you'd like to commission Lupita for your own project, her contact information is available below, as well.
Community Engagement: Fiesta En SoMa
In our ongoing commitment to engage with our community, we were thrilled to participate in Little Rock's first Fiesta en SoMa. At this event, we had the opportunity to connect with a diverse group of Arkansans to share our work and resources and distribute valuable Know Your Rights information.
=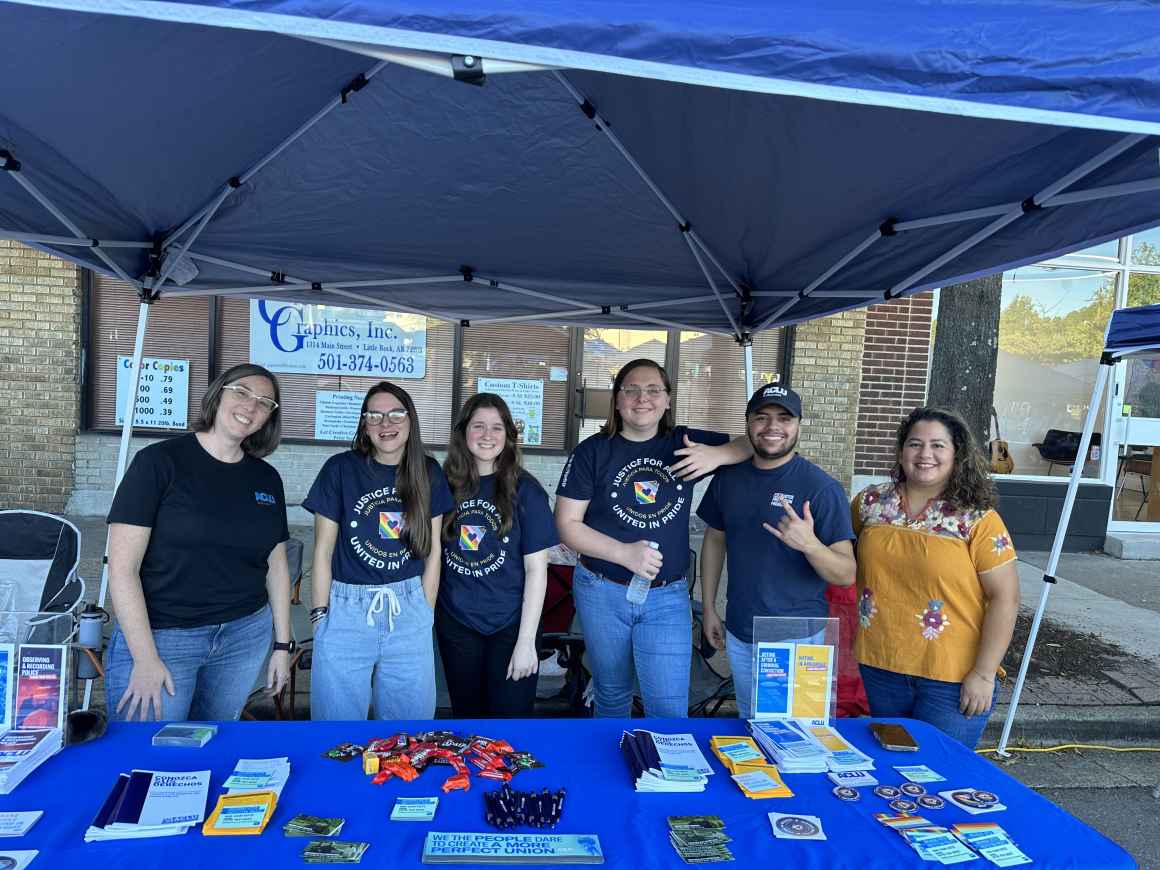 Thank You for Your Support!
As we conclude Latine Heritage Month, we want to express our heartfelt gratitude to our supporters. Your dedication and engagement empower us to celebrate and uplift the voices and contributions of the Latine community in Arkansas.
Let's continue working together towards a more just, equitable, and inclusive Arkansas for all. Thank you for standing with us!
Below: 2023 Latine Heritage Month Artwork by Lupita Albarrán. Contact Lupita, purchase her art, and find out more about her work here.